The key services I offer are interpreting and translation. I also lead tours around the City of London. Read on to find out more about each of these
Interpreting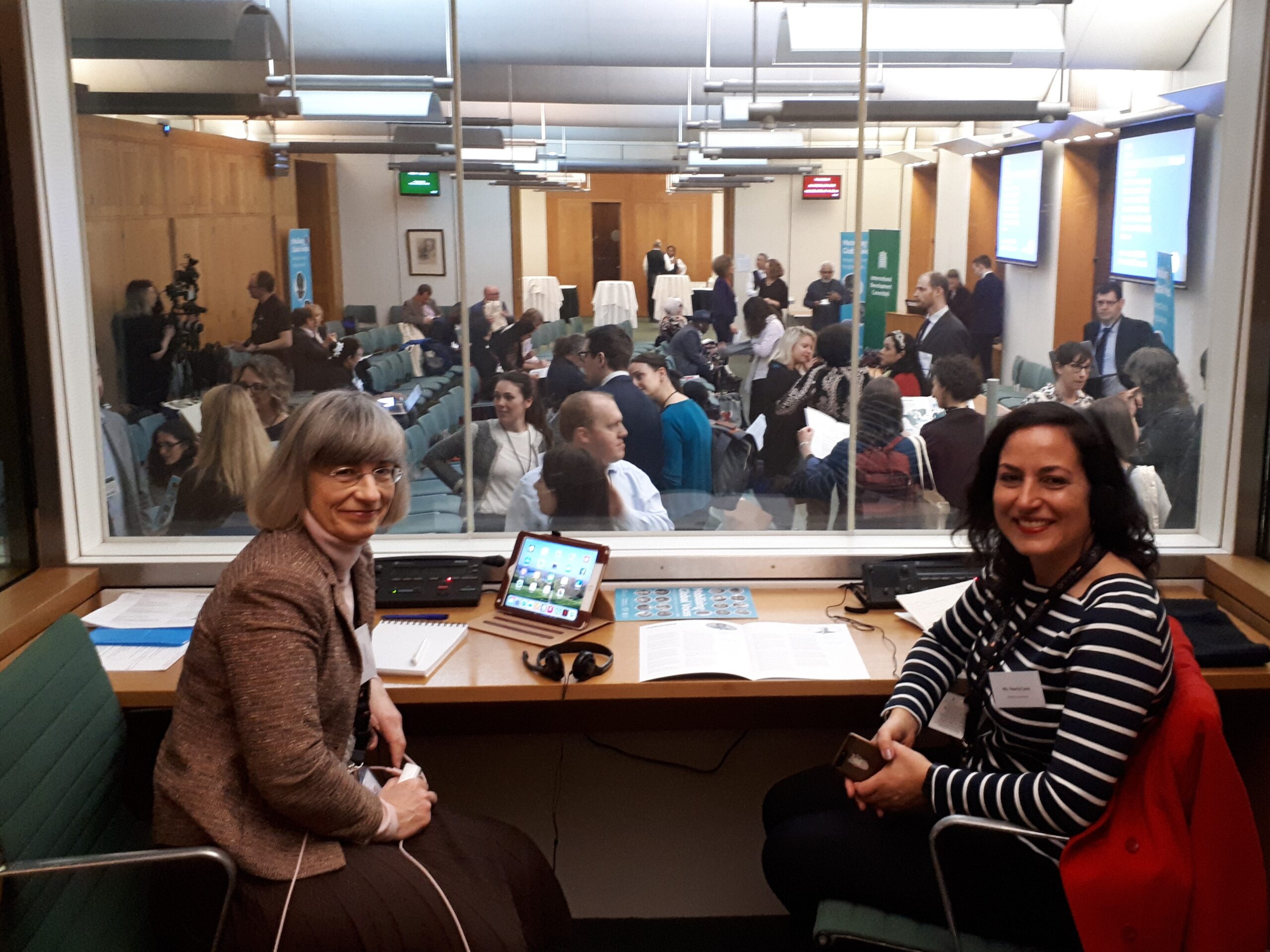 I interpret between Spanish and English and offer several interpreting services that include:
Consecutive interpreting
Simultaneous interpreting
Conference interpreting (CI)
Remote simultaneous interpreting (RSI)
Consecutive and simultaneous interpreting differ in that consecutive interpreting requires the speaker to stop and allow the interpreter to relay the sentence or idea that has just been spoken, while during simultaneous interpreting the speaker does not have to stop because the interpreter is relaying the information almost at the same time using audio equipment and/or an interpreting booth. Clients tend to prefer that I engage in consecutive interpreting when there are business meetings or informal discussions and simultaneous interpreting for conferences and formal discussions.
Conference organisers hire interpreters when they know that international clients will be speakers or will be in attendance. The role is vital because the speakers are relying on you to convey their message and the delegates are relying on you to relay the message clearly and faithfully. I help the conference achieve its objective by providing smooth communication.
When interpreting at a conference I normally work in the interpreting booth with another interpreter. This will usually be a colleague whose forte is working from English into Spanish, as my particular skill is working from Spanish into English. This way we can complement each other's work and co-operate to make the event as successful as possible.
Since the outbreak of the COVID-19 pandemic in 2020 I have increasingly performed remote simultaneous interpreting (RSI) which means that I am available to interpret at any time of day for anyone in the world.  This has been an exciting skill to master and I am pleased to be able to offer my services more widely than soley at in-person events. There are several RSI platforms that I am experienced in: ZipDX, Zoom and Interprefy. I am trained on Voiceboxer and have also been certified as a KUDO interpreter.
Specialisms
When an interpreter is highly specialised, they can be relied upon to understand and convey the specific meanings of language and concepts that those outside the industry do not normally know and would struggle to interpret.
The specialisms I work in most closely are legal, commerce and climate change. This is reflected in my work at European Work Council meetings and international conferences held by the UK Parliament.
I have also interpreted on areas including: law enforcement, prison reform, administration of justice, finance, public-private partnerships, transport, biotechnology, life sciences, medical devices, education, government and politics, international affairs, rugby, tennis and human resources.
Translation
I translate written documents from Spanish into English and from French into English.
Documents that I have translated include: witness statements, interview tapes, interview transcriptions, police reports, death certificates, education certificates, wills, Letters of Requests (Commission Rogatoire), legal rulings, judicial determinations, Letters of Refusal, medical reports, research articles in medical journals, post-mortems, traffic police reports, contracts, railway maintenance manuals and academic articles.
Specialisms
The translation work that I undertake reflects my specialist areas of life sciences and commerce. Being a meticulous and efficient translator of medical documents means that my clients, who need to have confidence that these vital articles are accurately translated, are reassured that they are hiring somebody who understands the nuances of the language in the documents.
How I work
I usually require sight of the document(s) to be able to give an estimate about the length of time I will need for the translation and to give you an estimate of the cost. You can email me the documents or post them to me, whatever is most convenient for you.
There are other issues to consider when hiring a translator. I have attached this link below to guide you. https://www.iti.org.uk/pdf/getting-it-right/english-uk.pdf
Tourism
I am a qualified City of London Guide and I am able to offer English or Spanish tours of the City. I lead tours on the following subjects, which both tourists and Londoners always find fascinating:
Legal London
Highlights Tour
Roman London
The Great Fire of London and
The Alleyways of London