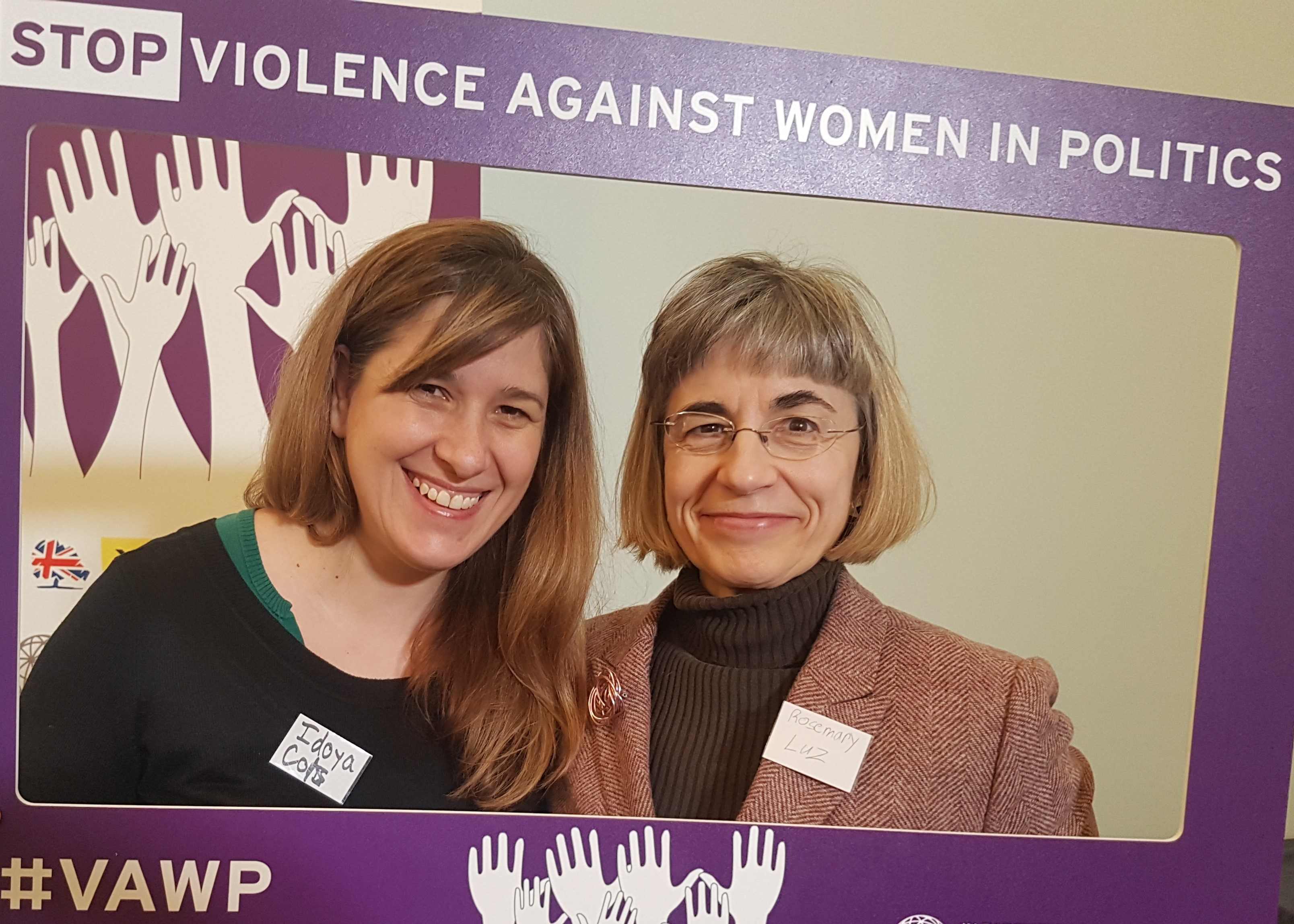 Food for Thought at the Violence Against Women Conference 2018
My colleague, Idoya Cols and I, are photographed at the VAWP Conference.
Last March I was interpreting at the Violence Against Women In Politics Conference with my colleague Idoya Cols (pictured above). The conference had support from all the British political parties and there were numerous accounts of how politically active women have been put through the mill just for being themselves.
One of the most moving accounts was given by Victoria Donda, MP and President of the Human Rights Commission, Argentina. Her mother was politically active during the Argentine dictatorship 1976-83 and she was interned in a detention camp when she was five months' pregnant. Idoya was interpreting Victoria's speech. Victoria explained that she was born in the detention camp, "but I survived and I was able to recover my identity." Victoria paused to compose herself. I felt a big lump in my throat and there was a spontaneous round of applause for Victoria in the conference room. If I had been interpreting Victoria's words I think that I would have had difficulty in keeping my voice neutral. Idoya was great and remained calm. It was quite a demanding conference for us as interpreters, emotionally and intellectually. When the conference came to an end and the moment came to bid Victoria farewell I felt very grateful and privileged to have met her.
At the end of the day Emma Little-Pengelly, MP and Shadow Spokesperson on Equality, Democratic Unionist Party, was invited to make the closing remarks on the first day of the conference. She talked about a TED talk that she had seen Monica Lewinsky give back in March 2015. I only got round to watching it this week and although the talk is three years old now Monica's comments about social media, humiliation and shame remain very relevant, unfortunately. The link is below.