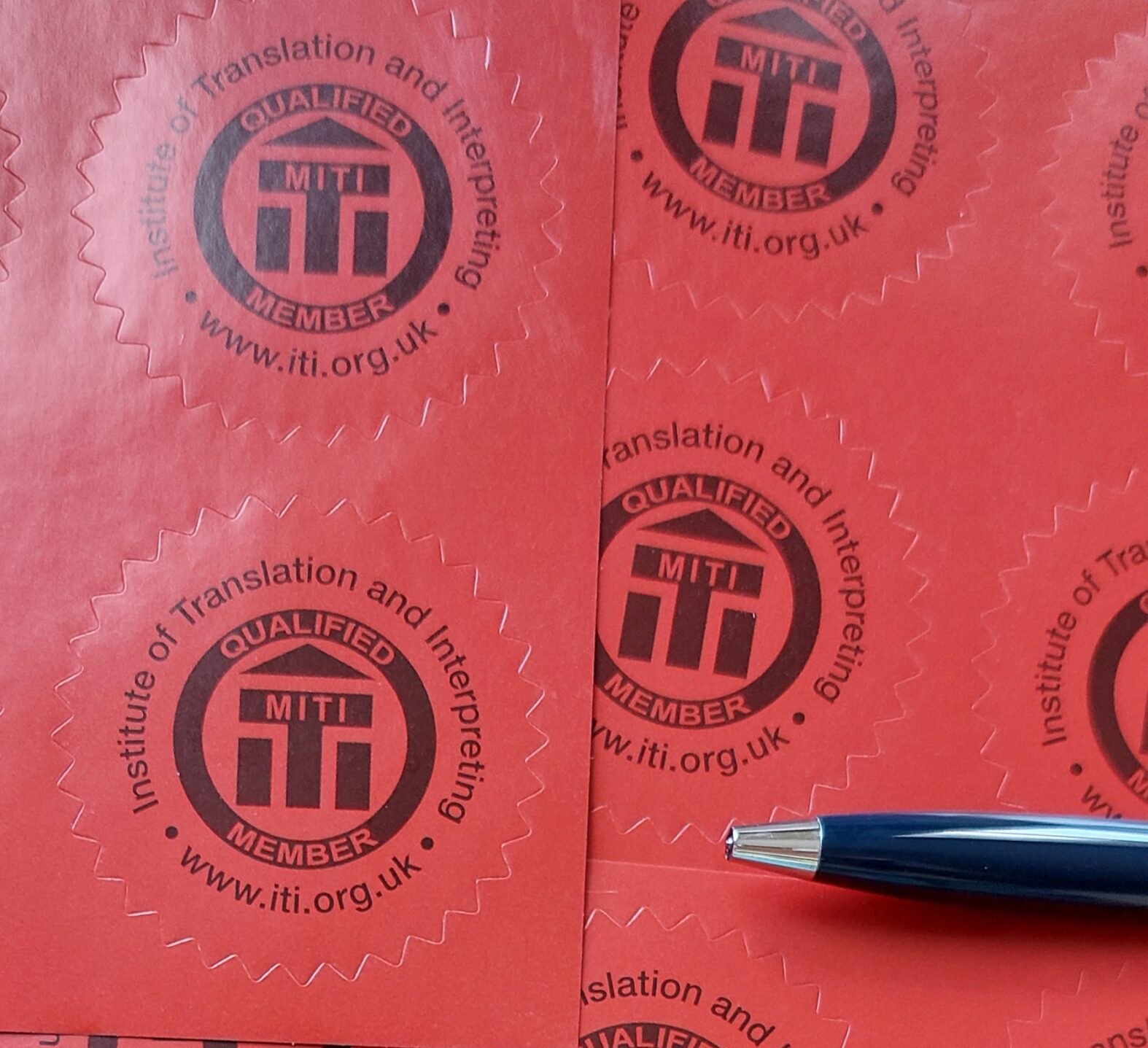 During the lull of the summer holidays I decided to put my spare time to good use by doing some research on becoming assessed by the Institute of Translation and Interpreting (ITI) to be a translator for official translations. I have been a translator for over thirty years and have translated birth, marriage and death certificates, as well as academic transcripts for clients. However, I wanted to go the extra mile and apply for the Qualification Supported Assessment (QSA). It is a process that endorses your qualifications, translation experience, professional references, continuing professional development and a good working knowledge of the ITI'S Code of Conduct. My application was approved very quickly and I was offered Qualified Membership as a translator, which complements my existing Qualified ITI Membership as an interpreter nicely.
Now, I am able to offer official translations. What does that mean exactly? Well, an 'official' translation is usually defined as a translation that has been stamped by an authority. However, this definition varies from country to country. In the UK, I can translate a document from Spanish into English and can affix an ITI Certification Seal (seen above) to certify the translation. Normally, my translation would be accompanied by a statement from me attesting that the translation is a true, complete and accurate translation of the original document that I received. That's a certified translation.
There are three other types of 'official' translations: a legalised translation, a notarised translation and a sworn translation. A legalised translation can also be known as an apostilled translation. The competent UK authority for issuing an Apostille on the back of an original document or translation is the Foreign, Commonwealth and Development Office's Legalisation Office. I had some of my own documents legalised recently and the FCDO returned the apostilled documents much quicker than I expected. What you need to know about these documents is that the FCDO doesn't attest to the veracity of the contents. It authenticates the signature and ensures that the document is recognised by all countries that are signatories to the Hague Convention of 1961.
A notarised translation has a statement from the translator that has been signed by the Notary too or the Notary writes a declaration concerning the original document and translation. These notarised translations are normally intended for overseas use and for offering translator accountability. The Notary cannot endorse the quality of the translation, unless he/she is a Qualified ITI Member in the relevant language combination.
Finally, there's the sworn translation. Most Spanish-speaking clients ask me for this type of translation and I always have to explain that the UK doesn't have such a thing as a sworn translator. It's due to different legal systems. In Spain, 'sworn' translators with a degree or equivalent qualification are appointed and accredited by the Ministerio de Asuntos Exteriores y Cooperacion (Ministry of Foreign Affairs and Cooperacion). The Ministry then places them on its official list of 'sworn' translators who may produce a 'certified', 'sworn' or 'official' translation.
After my summer holiday, from 1st September I shall be open for business to translate your documents from Spanish into English. Go to the Contact page to get my details and send me an email or telephone me. I'll be happy to hear from you.